Palm Bay, FL (October 22, 2021) – A pedestrian was hit by a car on Wednesday, October 20 on a roadway in Palm Bay. The incident occurred at around 7:30 p.m., according to information provided by county officials. 
Reports state that a pedestrian was walking east on Malabar Road when they were struck by two separate vehicles. Various responders were called to the scene in order to investigate the circumstances of the crash and assist the injured victim. 
The victim was transported to Palm Bay Hospital where they later lost their life. Their name has not been released at this time. 
Authorities in Palm Bay continue to investigate the circumstances of the incident. We would like to offer our sincere sympathies to the family of the deceased at this time. 
Palm Bay Pedestrian Collisions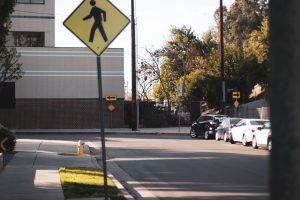 Nearly 400 people were killed due to Florida pedestrian crashes between January and June of 2019. According to these statistics, Florida is one of the most dangerous states for pedestrian travel in the nation. The many attractions that the Sunshine State has to offer draw millions of people here each year. 
Consequently, more traffic accidents take place due to the higher volume of people. Unfortunately, pedestrian collisions in Palm Bay and throughout Florida happen often. In a study completed by Smart Growth America, Florida ranks number one out of twenty states that were examined based on how many people are hit and killed by vehicles each year. 
Wrongful Death Attorneys in Palm Bay
Negligent drivers constantly put pedestrians at serious risk for injury or even death. If you or a loved one of yours were hit by a vehicle while you were standing, walking, or riding your bike, you should contact a personal injury attorney in Plantation. The lawyers at Piedra Law Injury Attorneys can help you get the financial compensation that you deserve after being injured by another person's negligent actions. We will negotiate with the insurance companies for a full and fair settlement. You can turn to our experienced personal injury lawyers to fight for your legal rights. 
The law office of Piedra Law Injury Attorneys consists of an experienced and skilled team of passionate attorneys who work hard to  provide justice for victims and the families of the wrongfully deceased. If you have recently lost a loved one in an accident caused by a reckless, careless, or negligent driver, a wrongful death attorney in Palm Bay will be able to hold them responsible for their careless actions. The sad truth is that no matter how vigilant we try to be in ensuring the safety of ourselves and others on the road, we cannot guarantee that other drivers will show us the same mindful consideration. 
A skilled lawyer from Piedra Law Injury Attorneys will be able to answer any and all questions you may have. They will help you to navigate the complicated legal process around filing a wrongful death claim and work diligently in order to hold the negligent party responsible for your loss accountable. Contact Piedra|London, P.A. at 855-881-HURT (4878) in order to get in contact with an experienced personal injury attorney in Florida. 
Note: This post was created with the use of secondary sources including local and state news reports, police traffic accident reports, various social media platforms, and eyewitness accounts about accidents that take place in Florida. We do not independently verify all information, therefore, if you find anything that is not correct in our post, please notify our firm so that we can correct the post to reflect the most accurate information available. We will also remove a post upon request. 
Disclaimer: This post is not intended to be a solicitation for business. This information is not intended to be medical or legal advice. If you are injured in an accident, seek medical attention as soon as possible. The picture used in this post is not representative of the actual accident scene.