Broward County, FL (August 25, 2021) – An unspecified number of people were hurt in an accident on the morning of August 25. The incident was reported to officials in the area at around 9:30 a.m.
According to reports, the wreck happened on 95 Express South near State Route 858 when at least two vehicles collided in the area. Injuries were reported to have resulted from the crash, however, the extent of those injuries has not been determined at this time. 
The identities of those involved have not been released as authorities continue to investigate the circumstances of the incident. Local drivers were forced to find alternative travel routes while crews were present in the area.
Our thoughts are with everyone involved in hopes of a full and fast recovery. 
Injury Wrecks in Broward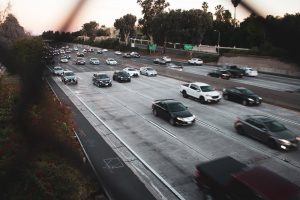 An auto accident has the potential to leave you severely injured and can put a serious dent in your finances. You may get stuck with mounting medical bills while having to pay out of pocket for another person's negligence. Insurance companies are often notorious for lowballing settlement offers to injured victims due to knowing that most people won't push back, especially without a personal injury lawyer. For these reasons, among many others, in the event that you or someone you love has sustained injuries in a car accident in Broward County, you need an experienced Broward County personal injury attorney on your side. A skilled lawyer will be acutely aware of your specific needs and fight to award you the maximum compensation for your specific injuries and losses. 
Our Broward County car accident lawyers at Piedra Law Injury Attorneys are master negotiators and experienced trial attorneys who will not let the insurance company push you around. We are here to settle your case for no less than what you deserve. Our team is always prepared to take your case to court in order to get you a larger payout. We possess one sole purpose, and that is to protect the rights of injured accident victims and their families. Our team of seasoned attorneys boasts a successful track record as we offer you the highest quality legal representation. 
We highly value our personal relationship with our clients and will do everything in our power to assist you during this difficult time. We realize that situations such as these are often highly emotional, as well as incredibly personal. We are aware of the pain and stress that may be brought on by being involved and injured in an accident, especially if it was the fault of another person. We work to hold those responsible for injury accidents accountable for their negligent actions. Unfortunately, more than 92% of the car accidents that take place in the United States are the result of some form of driver negligence. In Florida, driver negligence is currently the leading cause of traffic accidents across the state.
Speak to a Personal Injury Lawyer in Broward County
If you or a loved one of yours has sustained serious injuries in an auto accident that was due to the carelessness of another person, allow our personal injury lawyers in Aventura at Piedra Law Injury Attorneys to assist you on your road to recovery. You may qualify for significant financial compensation for your injuries and incurred losses depending on the circumstances of the collision. Compensation can cover things like medical bills, mental health bills, pain and suffering, loss of consortium, and more. Call our law firm today at 855-881-HURT (4878) in order to inquire about your ability to collect financial compensation. Our firm offers free consultations, and we work on a contingency fee basis. This means that you pay nothing unless you are awarded financial compensation. Our attorneys are available 24/7, so call us at your earliest convenience to discuss your case, at no cost to you. 
Note: This post was created with the use of secondary sources including local and state news reports, police traffic accident reports, various social media platforms, and eyewitness accounts about accidents that take place in Florida. We do not independently verify all information, therefore, if you find anything that is not correct in our post, please notify our firm so that we can correct the post to reflect the most accurate information available. We will also remove a post upon request. 
Disclaimer: This post is not intended to be a solicitation for business. This information is not intended to be medical or legal advice. If you are injured in an accident, seek medical attention as soon as possible. The picture used in this post is not representative of the actual accident scene.