Miami Gardens, FL (October 27, 2021) – A vehicle accident involving a passenger car and a pickup truck took place in Miami Gardens on the afternoon of Monday, October 25. The wreck was reported to authorities in the area who promptly responded to the scene. 
Reports indicate that the accident happened at the intersection of Northwest 151st Street and 27th avenue. The contributing factors of the collision have yet to be determined by police. 
Video footage of the scene captured a light-colored truck and a black sedan that were both involved in a crash. Paramedics were dispatched to the scene in order to assist injured parties. 
Currently, it remains unclear how many people were hurt in the incident. The intersection was closed for some time while crews worked to secure the area. Drivers were advised to seek alternate routes and avoid the intersection while crews were active at the scene. 
Nothing further has been reported to the public concerning the crash at this time. Our thoughts are with everyone involved. 
Car Accidents in Florida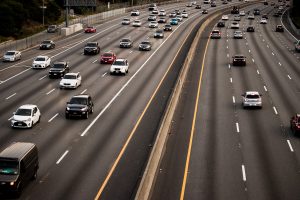 Travel by car is the most popular method of transportation throughout the United States. Motor vehicles have come a long way since their advent in 1886. Numerous safety measures are taken while building automobiles to ensure the continued well-being of their users. Though there have been countless precautions taken in order to improve the safety features in motor vehicles over the years, there is, unfortunately, no way to guarantee your safety. In Florida, the leading cause of motor vehicle accidents is distracted driving. Across the country, negligent driving accounts for almost all of the traffic accidents that take place, which is approximately 92%. 
A South Florida car accident attorney may be able to help you move forward in more ways than one if you have sustained injuries in an auto accident caused by driver negligence. Read on to learn more about how an attorney can assist you.
Car Accident Lawyers in Miami Gardens
Your life may have been negatively affected in a number of unforeseen ways when you lost your loved one to the reckless actions of another person on the road. Attempting to forego a personal injury claim on your own could result in you getting bullied by the insurance companies into settling for a meager compensation amount. 
A skilled and compassionate personal injury attorney in Florida will aggressively negotiate with the insurance companies in order to get you a full and fair settlement. The Miami Gardens personal injury lawyers at Piedra Law Injury Attorneys are highly experienced in all different types of car accidents and personal injury cases. We are aware that each case is unique and presents its own set of challenges, which we are ready to deal with accordingly. 
Contact the law office of Piedra Law Injury Attorneys at 855-881-HURT (4878) today in order to be connected with a skilled lawyer concerning your case. We work on a contingency fee basis, which means you pay nothing until awarded financial compensation. Consultations are free, so call us at your earliest convenience in order to inquire about your eligibility for financial compensation. 
Note: This post was created with the use of secondary sources including local and state news reports, police traffic accident reports, various social media platforms, and eyewitness accounts about accidents that take place in Florida. We do not independently verify all information, therefore, if you find anything that is not correct in our post, please notify our firm so that we can correct the post to reflect the most accurate information available. We will also remove a post upon request. 
Disclaimer: This post is not intended to be a solicitation for business. This information is not intended to be medical or legal advice. If you are injured in an accident, seek medical attention as soon as possible. The picture used in this post is not representative of the actual accident scene.